In the heart of the forest, this den is located right at the bottom of the valley, below the mountain in which the pack thrives on. The den is large and cosy with many large open spaces inside to house wolves. It only receives a small amount of snow through out the year, so it is always a lovely warm and dry place to relax in.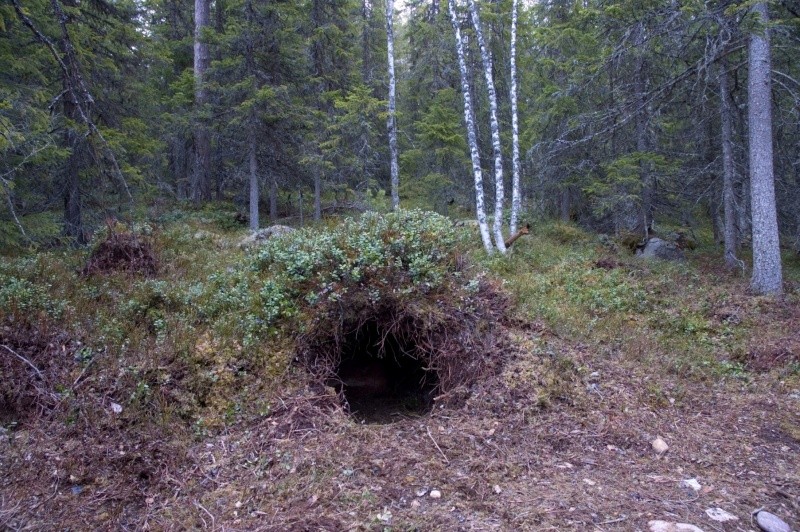 Sakura

Korra




Posts

: 19


Join date

: 2013-08-05


Location

: Just Browsing

Inventory
Holding: Blue Orb, Dream Catcher
Wearing: Rubins Flower
Wish List: Gold Orb


Posted in Dense Forest:
"The sun brushed down onto her fur. Sakura calmly walked through the thick brush. She had been walking for what seemed like forever. Her pads felt sore. Her eyes, full down deep into her sockets almost like they were curling away, hoping to never see the daylight again.
 She was close though. She could smell the den. She had missed it. Sakura had attempted to find the ocean. She will return and hang her head in sorrow as it already was now.This was it. She was close now. Smelling the sweet scent of her family. She loathed in the scent of her wolf pack. She destined to see their faces again.


-To the Den-[/center]

Sakura trotted. She actually trotted. She hadn't been able to go this fast for a while. Her body felt as if it were about to cave in. Hungry, thirsty, tired, ill; Sakura would be pleased once she saw the faces of her many pack members. She would be happy just to hear their voice, to have their scent, to feel their soft fur cuddled against hers in the darkest of hours.
She had arrived. Her mouth lapped open into a smile. But their was no one. The faint scent of her family remained in the air. The smile soon fell. It broke into a million peaces and her eyes opened wide. Shaking. Fur on ends. Where were they? She was home. But where were the others. The wolves she had grown up with, the ones who had raised her and the ones she had loved and cared for.
They had left. They had forgotten about her and moved on. Her home was destroyed. She had no family. She had no one. Sakura was alone.
Home is not where you were born. Home is where your family are. But her family are not here. Her family, her real home, had moved. They had fled the den, the land. They had left Chishio.
A cold breeze flew over Sakura's orange pelt. She did not shiver. She did not move. Sakura stood still and stared at the den. Her head hung low. Her eyes sank down. She had waited so long to see the faces of her family when she returned from her voyage. But they had left. They had forgotten her.
How was she to be happy here? Sakura fell to the ground. Her body, weak. She felt as if her heart had broken into thousands of peaces. Crushed by the horror of her family, friends and loved ones all gone. They had given up hope on her. They had left her.
What was she to do?

Sakura

Korra




Posts

: 19


Join date

: 2013-08-05


Location

: Just Browsing

Inventory
Holding: Blue Orb, Dream Catcher
Wearing: Rubins Flower
Wish List: Gold Orb




Similar topics
---
Permissions in this forum:
You
cannot
reply to topics in this forum